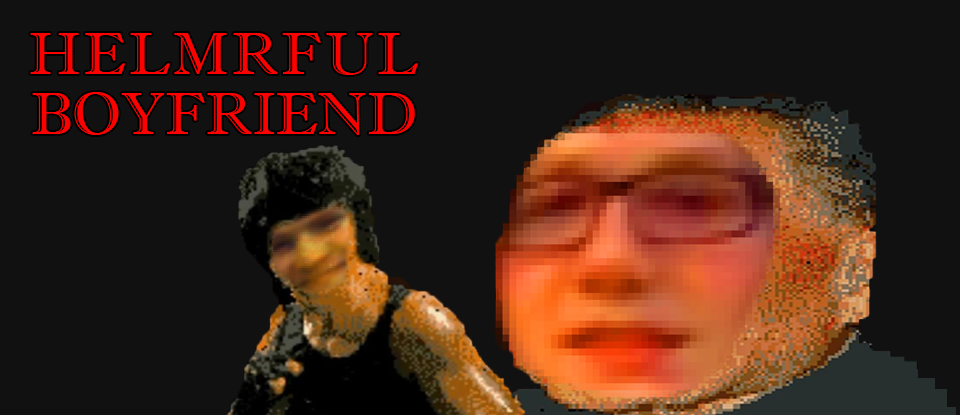 Helmrful Boyfriend
A downloadable novel for Windows and Linux
(Originally written in 2016, re-released in 2019)
UPDATE (09/21/2021) - Hoo boy, dressing a self-insert like Chris Chan wasn't a great decision in hindsight. I'm probably gonna end up doing a remastered version of this game with new graphics and perhaps better writing. For now I'm keeping this game online for those who really wanna see it. Just know that this was written in 2016 and it's a product of its time.
Helmrful Boyfriend is a visual novel about school, first impressions, and in-jokes that only Nek and his friends will ever find funny. You take on the role of a new student in a Japanese school (in America) who meets a trio of wacky new characters on their first day.
It's got some salty language and the protagonist's mother is hella thirsty, so I wouldn't play it at work or with kids if I were you.
Install instructions
NOTE FOR ANTIVIRUS USERS: This game is known to get falsely detected as malware by Bitdefender. There are no viruses in this download. I've tested it with AVG and Malwarebytes as well and it worked fine with those. Idk what's going on man.
LINUX USERS: To run the game, make sure that "HelmrfulBoyfriend.sh" is allowed to run as a program, then run it using the terminal.